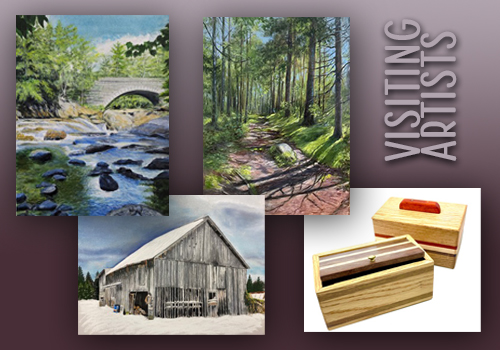 Artistic Roots welcomes five new visiting artists to the gallery from November through February. Join us for a reception on November 16th, from 5-6:30 pm. Refreshments will be served. They are: Jaylene Bengston, Don Smith, Tom Moher, Heidi Pettigrew, and Sheryl Shirley. Read more about our Visiting Artists here.
Artistic Roots has over 40 local artists. This month we are featuring the work of digital artist, Marian Federspiel, fabric artist, Irene Marocco and jeweler, Karin Beji. Terry Moher's bags are just amazing. Suzan Gannett is a multi-media artist. Stop by the gallery to see their work, we are open from 10-5 daily.
Stop By and Visit the Gallery. Artistic Roots is NOW OPEN 7 Days a Week from 10am-5pm.
We ask that anyone who has not been vacinated, please continue to wear a mask when visiting in-person. Thank You!
ABOUT THE GALLERY
Artistic Roots is a cooperative, non-profit art gallery of dedicated juried members who seek to inspire, create and connect artists and the community through workshops, peer mentoring, events, and to provide a venue for member sales.